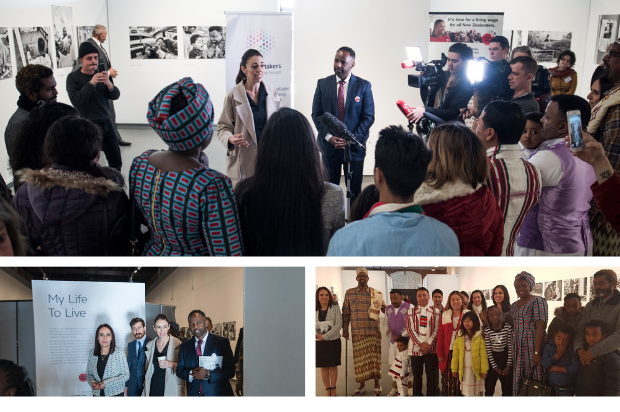 ChangeMakers Resettlement Forum and Living Wage Movement Aotearoa NZ together hosted an event to mark and celebrate United Nations World Refugee Day on 20 June at the New Zealand Portrait Gallery, Wellington. Both the organisations organised a Photo Exhibition, My Life……To Live. The photos by Ehsan Hazaveh displayed the lives of six refugee background workers who are making a difference in Aotearoa.
Prime Minister of Aotearoa New Zealand Hon Jacinda Ardern met all the six participants of the Exhibition. In her speech she said, "We are lucky to have the refugee community … in New Zealand..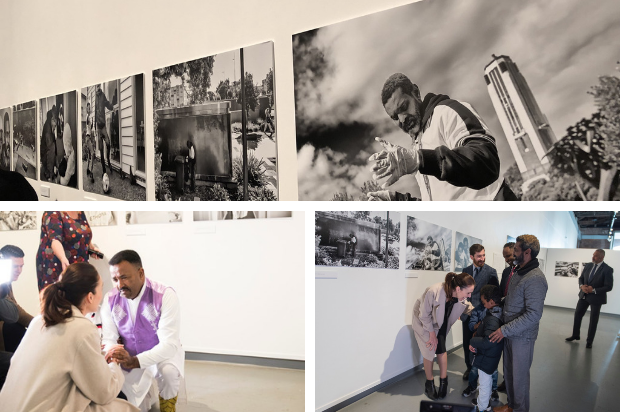 She added, "The backgrounds and skills and diversity that we benefit from having…" them is very valuable for our society. Therefore, "Instead of having a conversation where somehow it is only New Zealand that is doing something for others, we need to think much more about what our refugee community brings us, which is an enormous contribution". For full details please Here
We also had the pleasure of having Hon. Grant Robertson, Wellington MP and Minister of Finance, open our Exhibition in the evening for public.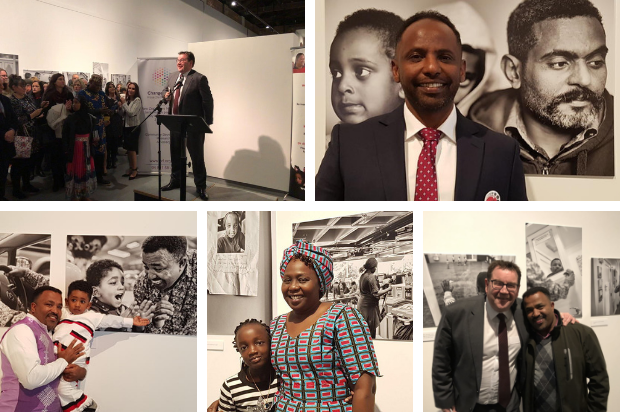 Mr Roberson said, "The stories told through the deeply moving images of this exhibition are of courageous people who work hard, love their families and want to live in a society which cares for them. It inspires us with a vision of the country we should be: one where everyone is valued and paid a living wage