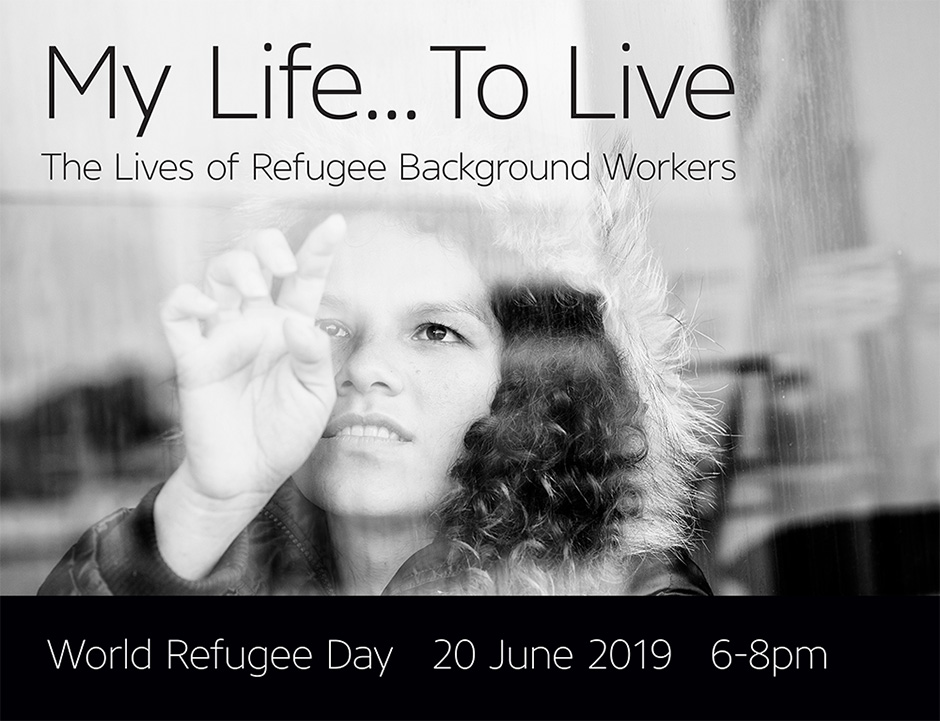 ChangeMakers Resettlement Forum and Living Wage Movement Aotearoa NZ warmly invite you to join us at an event to mark and celebrate United Nations World Refugee Day at 6pm, 20 June, at the New Zealand Portrait Gallery.
At the event the Hon. Grant Robertson, Wellington MP and Minister of Finance, will launch a photo exhibition, produced by our two organisations entitled My Life……To Live. The exhibition of photos by Ehsan Hazaveh, shows the lives of six refugee background workers.
Please join us to launch our photo exhibition and to celebrate World Refugee Day. Refreshments and entertainment will follow the formal launch of the exhibition.